Happy Camper
Regular price

Sale price

$79.95
Free Shipping
For the adventurer at heart who still craves the comforts of a warm brew, our Happy Camper Gift Set is the perfect fusion of wild wanderlust and cozy contentment. Awaken your senses with our medium roast Daybreak blend, designed to capture the essence of dawn breaking over a tranquil campsite. Paired with the iconic Miir Camp Cup, your drink stays toasty, mirroring campfire moments. And with the Miir Pourigami, the world's smallest, most durable and portable travel coffee dripper, brewing becomes an art. It's more than a gift; it's an invitation to embrace every sunrise, no matter where you are.
Shipping Info

Our coffee is roasted fresh each week. Gift sets will ship within a week of ordering. Transit time is 2-5 days.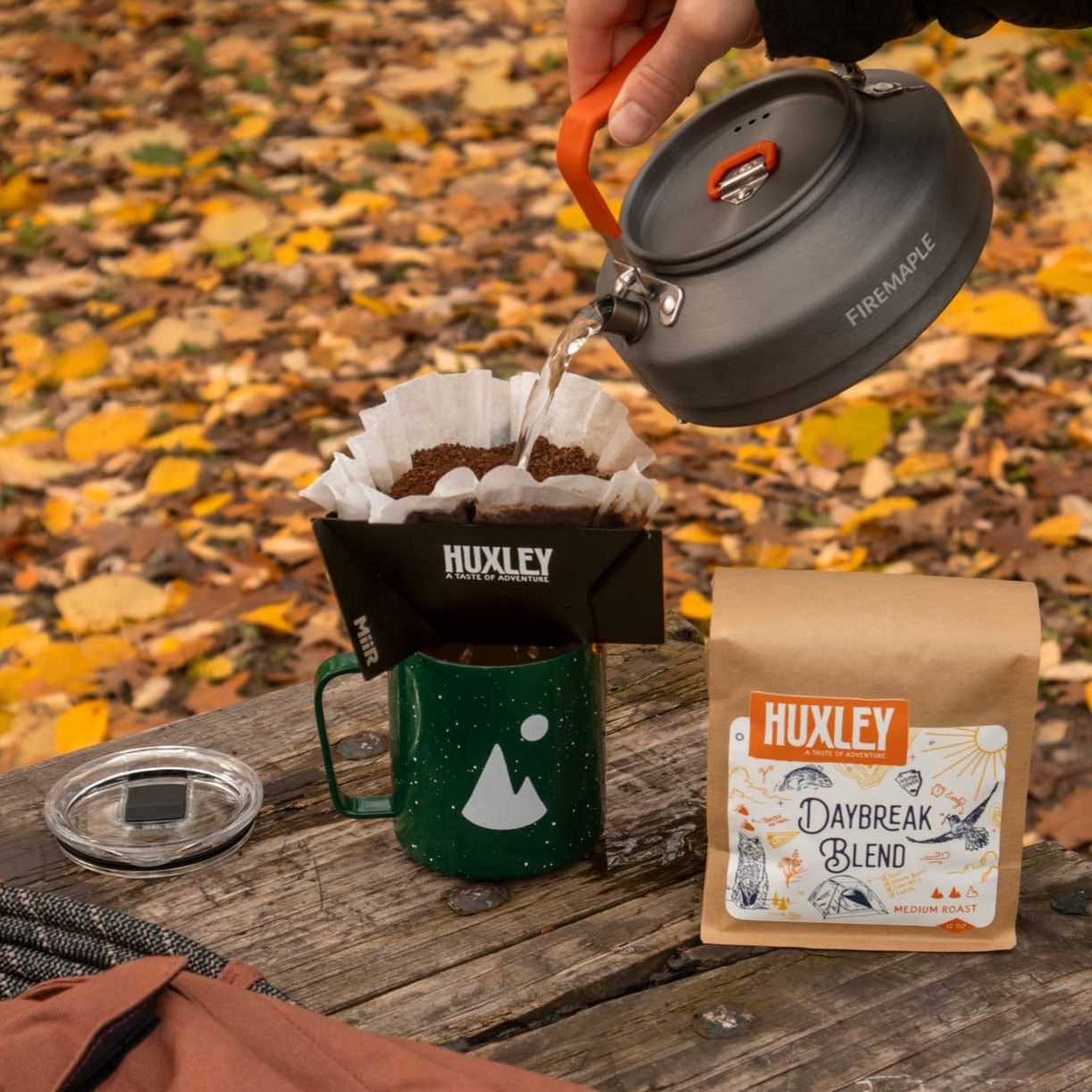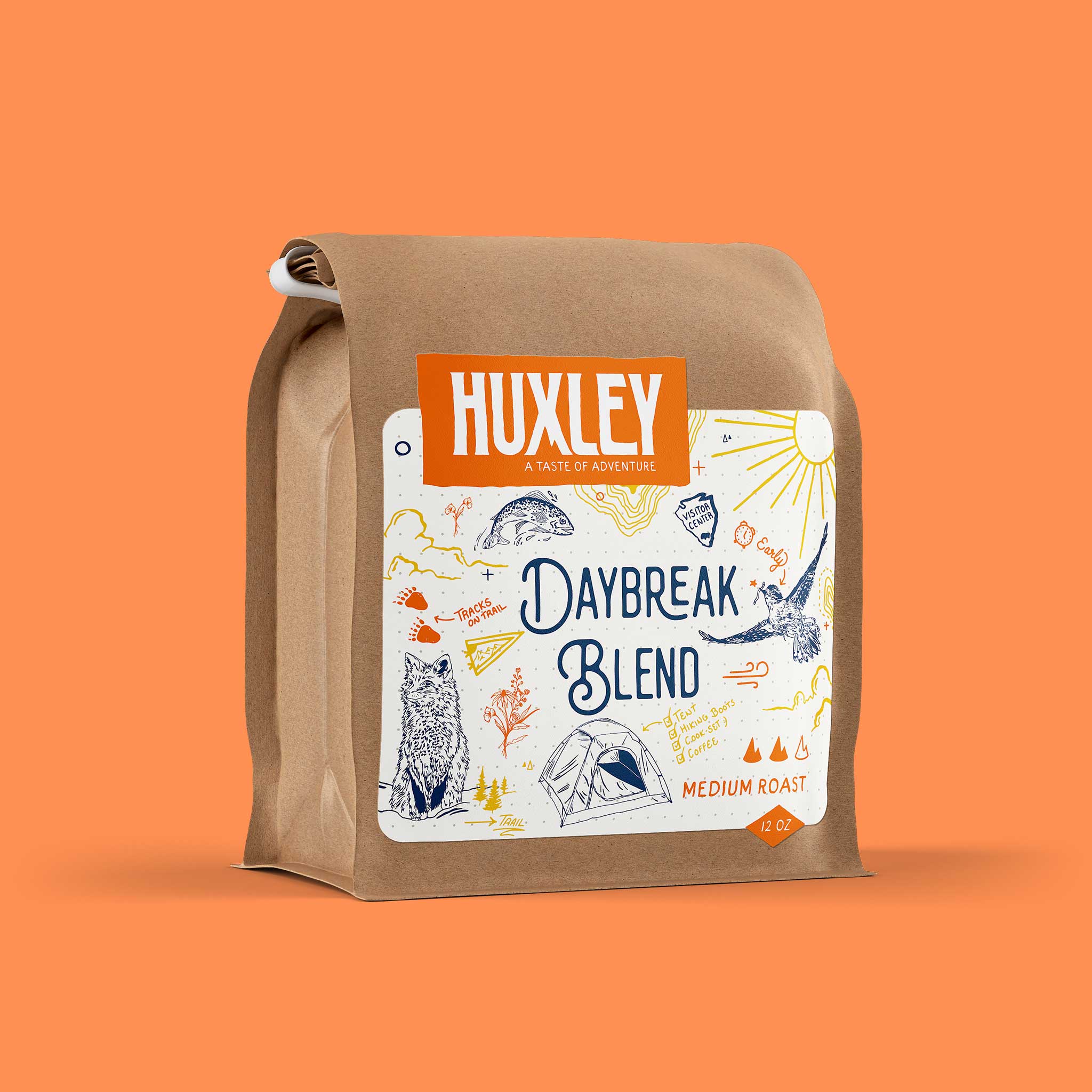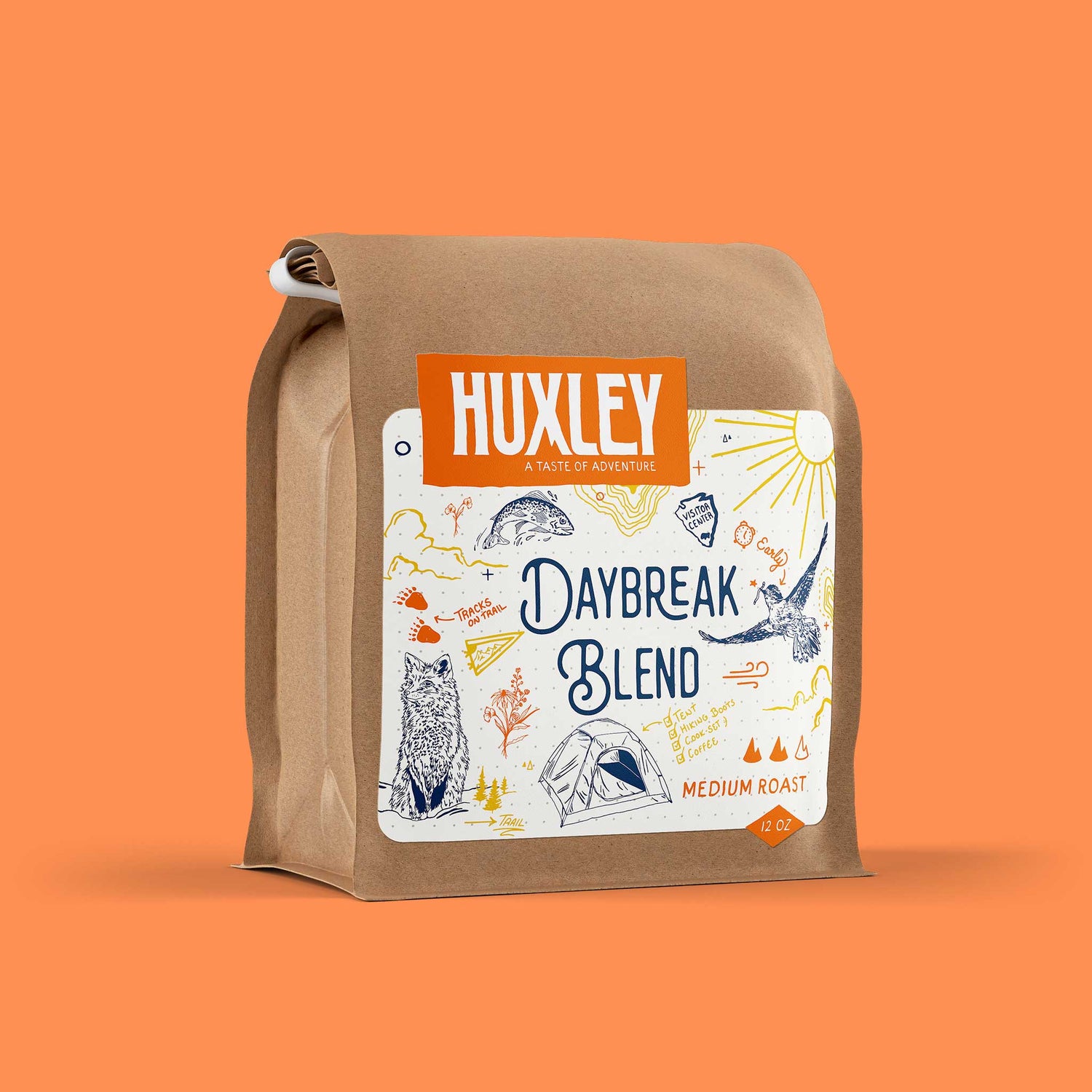 Huxley Daybreak Blend
Our signature medium roast coffee is the perfect pick-me-up. Imagine melted milk chocolate, bing cherry and a hint of orange zest in your cup! This perfectly balanced blend uses coffees sourced from Brazil, Guatemala, and Ethiopia. Take a sip and get ready to tackle your day with energy and flavor.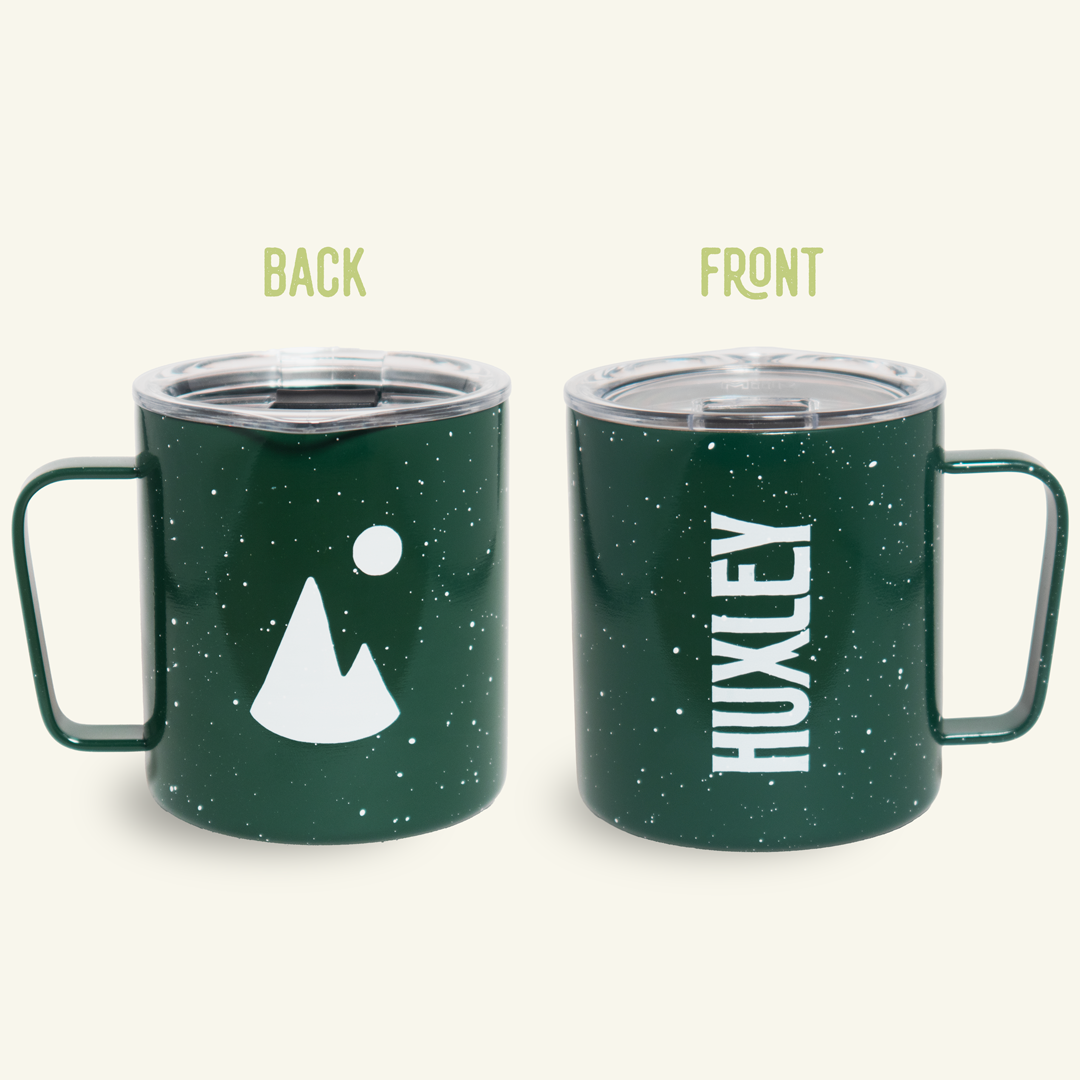 Custom Miir Camp Cup
Channeling the timeless charm of campfire mugs, the MiiR Camp Cup boasts beauty, durability, and functionality. Paired with the Press-fit Slide Lid, it offers enhanced insulation and splash-proof convenience. We chose MiiR because they prioritize supporting people and stewarding the planet.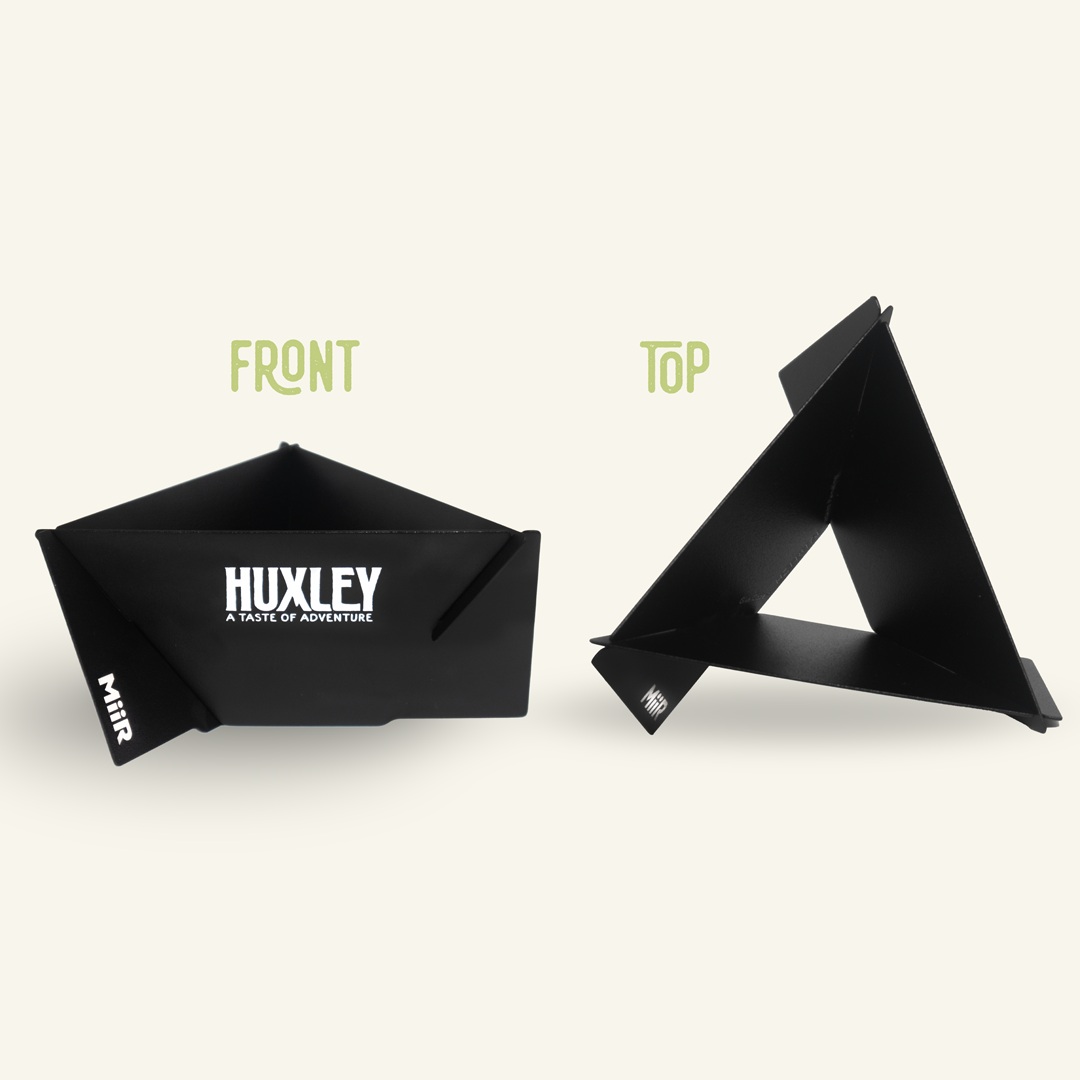 Custom Miir Pourigami™
Finally, you can enjoy good coffee anywhere! Embrace the trifecta of the award winning MiiR Pourigami™ – the world's smallest, most durable and portable travel coffee dripper. Fitting in your back pocket when not in use, three stainless steel panels orient and interlock for easy assembly, with machined grooves to ensure perfect placement for a secure pour over coffee.