Give The Gift of Adventure
We believe everyone deserves to drink better coffee on adventures. That's why we put together holiday gift sets with the best gear and coffee out there. Find one perfect for the outdoor adventurer on your list.
✔️Free Shipping
✔️gifts under $100
Shop Gifts
All gift sets come with a custom handwritten card. Add your gift message in the cart before checkout.
Explorer's Kit

What's Inside:

✔️ Backpacker Blend Single Serve Brew Bags

✔️ Custom MiiR 360 Thermos

✔️ Field Notes Waterproof Notebook

✔️ Huxley Trucker Hat

Shop Now
Happy Camper

What's Inside:

✔️ Medium Roast Daybreak Blend

✔️ Custom MiiR Camp Cup

✔️ MiiR Pourigami Pour Over

Shop Now
Homebody

What's Inside:

✔️ Light Roast Aurora Blend

✔️ Custom MiiR Camp Cup

✔️ Wildwood Forest Park Candle

✔️ Landmark Playing Cards

Shop Now
Adventure Barista

What's Inside:

✔️ Custom MiiR Camp Cup

✔️ Dark Roast New Heights Blend

✔️ Medium Roast Daybreak Blend

✔️ Light Roast Aurora Blend

Shop Now
This coffee smells fresh without even opening the bag, the colorful packaging makes you want to take this coffee on an outdoor adventure!

Alexa H.
The aroma just grabs you. Love it.

Ryan A.
I enjoy Huxley coffee because it is consistent, reliable and delicious. I like to make it in cold brew and pour over coffee.

Miceala R.
I love the rich flavor and the brand itself-Huxley was truly created for the travelers, the wanderers, the free spirits! I love how fun your brand is but also how delicious Huxley is- I am excited to try all blends!

Janessa J.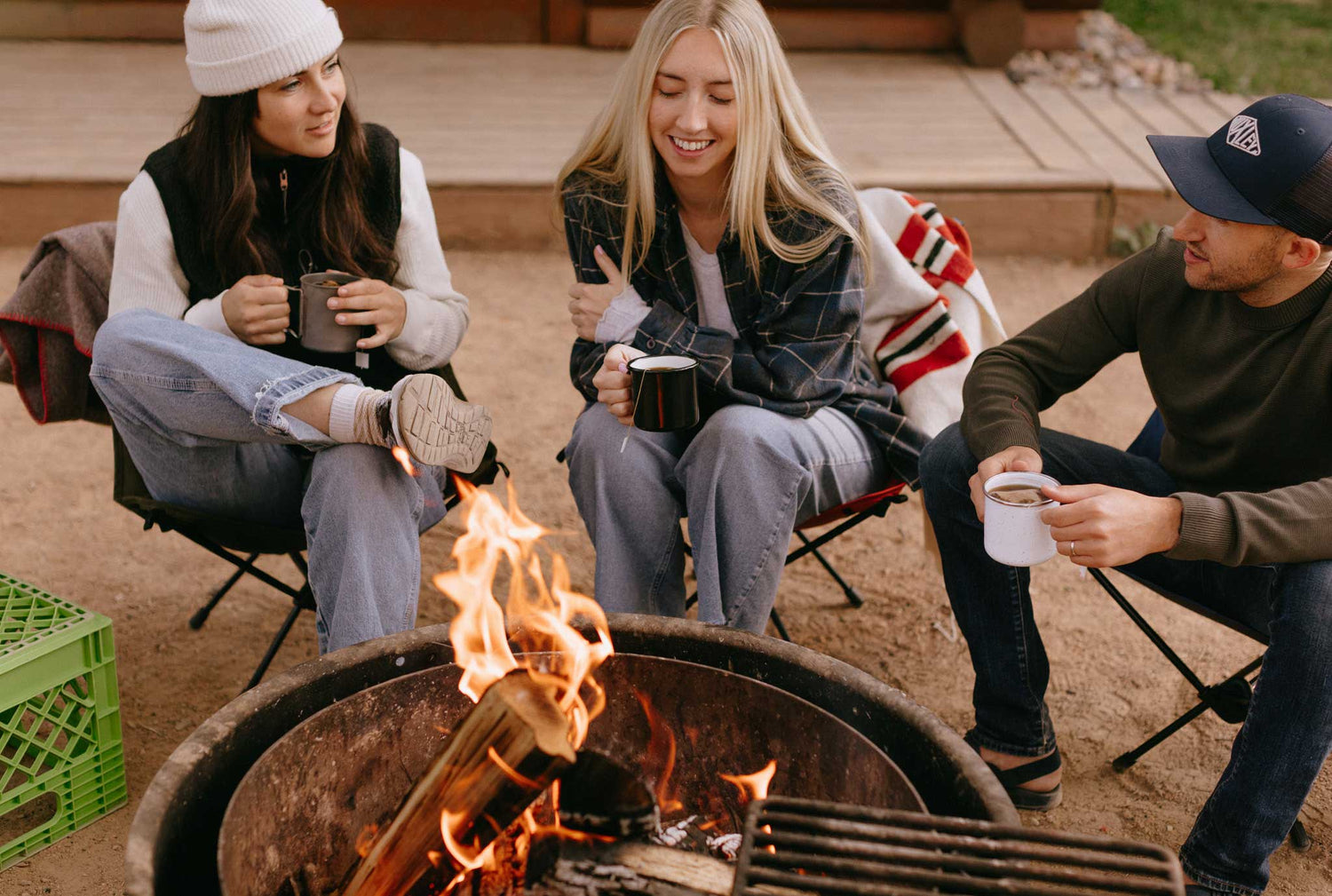 Get To Know Huxley
What happens when a creative ski bum, marketing guru, and food and beverage expert collaborate? Well for starters, meetings full of tangents and puppy photos. But besides that, you get Huxley. 
Once upon a time, we were part of the 9 to 5 hustle with idyllic jobs at a small marketing agency. We were building dreams alright, but they weren't ours. That's why in 2023, we took the leap.
Bootstrapped and caffeinated, we traded the corporate grind for a coffee grinder instead. Huxley is our adventure—our liberation—and it can be yours too.
Learn More
FAQ
How long will it take to ship?

Our coffee is roasted fresh each week. Gift sets will ship within a week of ordering. Transit time is 2-5 days.
How do I add a custom gift note?

After a bundle is added to the cart, you will see an option to "Add Gift Message" before you click check out. Please write your message and we will hand write it on a custom Huxley greeting card. Be sure to add your name at the end, so the recipient knows who it is from.
What are the shipping deadlines for holidays?

Thanksgiving: November 16 
Christmas: December 14 
New Years: December 19
Can I customize the bundle?

Currently, our holiday bundles are pre-curated for the best experience, but stay tuned for future customizable options. Email us if you have any questions at hello@drinkhuxley.com.
Do you offer international shipping?

At this time we are only shipping within the United States.
Are the items in the bundle available for individual purchase?

Some items are exclusive to the holiday bundle, while others may be available for individual purchase. Please browse our shop for individual product availability.